I've read some exceptional African literature and non-fiction publications over the years. They've helped me to learn history, culture, and check my privilege. They've validated my thoughts on the realities of humanitarian aid. They've allowed me to delve deeper into major 20th century African events. Which is why I've wanted to share them with you.
We're all aware of how imbalanced Western media can be when it comes to Africa.
Gaining background knowledge helps prepare you for African travel or volunteer experiences, and demonstrates the existence of different approaches to life.
Even if you have no plan of ever visiting, African writing is world class, easy to access, and opens your mind to new and challenging events, opinions, and viewpoints.
The Real Uganda offers 2 – 12 week locally-led communty-based volunteer programs.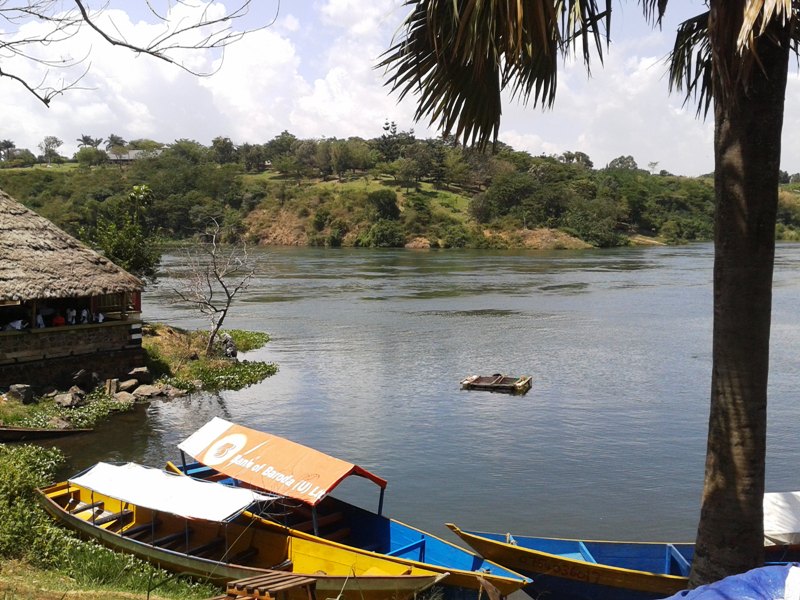 Most of my favourite books are more than a few years old. But they stand the test of time.
Some are useful when planning your journey to East Africa or Uganda. Some are international best sellers and widely read (and cherished) the world over. Some are obscure African literature, well worth exploring. Some are non-fiction, others are novels.
All are available for download at Amazon.com for less than $15, most under $8. Click the highlighted book titles to purchase directly from this post.
This post contains affiliate links. If you click on a link and go on to buy anything, The Real Uganda receives a small commission, at no extra cost to you. We then provide scholarships to high-performing but underprivileged Ugandan students. 
Regardless of whether you shop from here or not, I sincerely hope you invest in a few of these. I've read each and every one of them, some of them thrice. They've given me a laugh, left me in tears, and taught me so very much about our world, usually from an alternative viewpoint.
This list is absolute GOLD.
read before you travel to Africa
The Shadow of the Sun by Ryszard Kapuschinsky. Written by a Polish journalist, he chronicles a continent that is joyous, connected, traditional, and so deeply human. Every African I know who has read this book cannot believe it was written by a European – he's profoundly non-judgemental. His description of what it's like to suffer from malaria is unparalleled.
Dead Aid: Why Aid Is Not Working and How There Is a Better Way for Africa by Dambisa Moyo. This book offers a road map for international development that denies the efficacy of traditional humanitarian aid efforts. Detailed, real, and written by a female African economist.
The Shackled Continent, Africa's Past, Present, and Future by Robert Guest. A deconstruction (and credible theory) of why Africa is the only continent to grow poorer over the past 30 years. A controversial and engaging read that will help you understand the context and extent of some of Africa's serious economic problems. A little out of date, but still relevant.
The Poisonwood Bible: A Novel by Barbara Kingsolver. This is basically the story of what NOT to do when entering Africa for the first time. It details the exploits of a 19th century American missionary family as they try to conquer Congo. The safari ant scene will haunt your dreams forever.
28 Stories of AIDS in Africa by Stephanie Nolen. Written a few years ago, these are true stories of people living with AIDS in Africa. Basically 1 story for each 1 million Africans surviving the physical and social ramifications of this disease. This is a very tough read, but essential to understanding the human face of AIDS, beyond the harrowing statistics.
King Leopold's Ghost: A Story of Greed, Terror, and Heroism in Colonial Africa by Adam Hochschild. A detailed history of King Leopold of Belgium, as he made Congo his private fiefdom. This is an incredibly difficult read, but unique in that this story of colonialism took place during the time of modern photography. Expect to be shocked and sickened.
What is the What? by Valentino Achek Deng and Dave Eggers. Don't know anything about the violent past of South Sudan? This is the real life story of Valentino (and thousands of other so called "lost boys") who fled war, wild animals, drought, and no hope of building a future at home – on foot, no less – across 3 countries to eventually land in America.
Long Walk to Freedom by Nelson Mandela. No African book list would be complete with out this autobiography. As head of South Africa's anti-apartheid movement, he was instrumental in moving the nation out of institutional white oppression, toward majority rule. He is revered worldwide for his work in human rights and racial justice. His life of struggle, setback, hope, and triumph is universally inspiring.
read to appreciate african writing
Things Fall Apart by Chinua Achebe. Easily one of the most famous African novels of all time. First published in the 1950s, it sketches a world in which violence, war, and suffering exist, but are balanced by a strong sense of tradition, ritual, and social coherence. A balance the world needs to understand. Written by a literary master. Get this book.
Abyssinian Chronicles: A Novel by Moses Isegawa. An epic, sweeping story of Uganda, as it recovered from the oppressive Idi Amin regime. No matter how tough life gets (and it does get tough), Ugandans have an uncanny ability to keep positive and stay the course. His description of Kampala's old taxi park is one of my favourite pieces of writing ever.
Murambi, The Book of Bones by Boubacar Boris Diop. Most of us have read about the Rwandan genocide of 1994. This is a novel about its after-math. A beautiful story of a generation picking up the pieces, and forgiving atrocities in order to heal wounds, through art.
Americanah by Chimamanda Ngozi Adichie. A love story, but also the story of two young Nigerians growing up, leaving Africa for "greener pastures", and not finding what they expected. Having recommended this particular book, I'll also say that pretty much EVERY book by this author is worth reading. She will open your eyes to every day life in Nigeria, through recent history. Invaluable non-Western viewpoints about growing up and romantic relationships.
Tram 83 by Fiston Mwanza Mujila. The darker side of life in central Africa by an upcoming (and now award-winning) African writer. I loved reading this book and comparing it to my experiences with the seedier side of Kampala night life.
helpful for East African trip planning
Lonely Planet East Africa (Travel Guide) Details of what to see, where to stay, with brief histories and cultural information for a wide array of East African locations. Suitable for all budgets. I'd buy a hard copy of this one for easy bookmarking and reference while on the move. Lonely Planet publishes country and regional travel guides for destinations all over Africa. As travel guides tend to be a pricey, it's worth looking for a recent second hand copy.
Rough Guide Swahili Phrasebook Kiswahili is the dominant language in Kenya and Tanzania. While English is widely spoken, having a handy phrase book will endear you to locals in cities, towns, and villages alike. Rough Guide hard copies tend to be heavy, but the full colour photos and cultural tips are rad.
Luganda in 15 Easy Lessons by Stephen Nsubuga. While English is widely spoken in Uganda, this is an awesome resource to learn the dominant language in the south central region. It makes learning Luganda fun and engaging for travelers, volunteers, and even children born to Ugandan parents who live outside of Uganda. I'd get this one in hard copy for easy reference. Don't want to spend the cash? Check out our Luganda Phrase Book for some basics.
Uganda Culture Smart: The Essential Guide to Customs and Culture  by Ian Clarke. This is an excellent and incredibly detailed introduction to Ugandan culture, written by a long time immigrant, well known to Ugandans. His love of Uganda shines through every page. This book with help you understand Ugandan culture, the expressions used, and how to be polite at all levels of society.
The Last King of Scotland by Giles Foden. Recently made into a major motion picture, starring Forest Whitaker as Idi Amin, this book is a super read that will give you insights into a fascinating period of Uganda's history. Funny and dark and very 1970s!
Girls Need Skills! Get involved with The Real Uganda's Urgent COVID-19 Response
what's on my reading list for 2021
New Daughters of Africa by Margaret Busby. An incredible international collection bringing  together the work of more than 200 women writers of African descent. Each of the pieces demonstrate an uplifting sense of sisterhood, honors strong links between generations, and addresses common obstacles female writers of color face as they negotiate issues of race, gender, and class – and address vital matters of independence, freedom, and oppression. 
The Queen of Katwe by Tim Crothers. Now a Disney motion picture, starring Lupita Nyong'o. It is the true story of a young girl from the slums of Katwe, a Kampala neighbourhood, becoming an international chess champion. While the film is fabulous – I'm one of those people that just HAS to read the book as well.
Transparent City by Ondjaki. Combining magical realism, scathing political satire, tender comedy, and literary experimentation, this book is a gripping and joyful portrait of urban Africa that we don't typically get to see. 
So Long a Letter by Mariama Ba. Written from the point of view of an educated, Muslim, African women, as she struggles to come to terms with her life in a culture steeped in polygamy and the patriarchy.
The Maestro, the Magistrate & the Mathematician: A Novel by Tendai Huchu. This book is about diaspora Zimbabweans, living in Edinburgh, dreaming of the day they can finally return home.
inspiring your next steps
So, what are your favourite books about Africa or written by African authors? What did I miss? What else should I read? Please comment below!
Planning your trip to Africa? Spend a little time with The Real Uganda. Traveling during the pandemic is challenging, but not impossible.
We have ongoing community-led volunteer work centred on child development, women empowerment, communal gardening, and public health improvement.
For those interested in ethical group travel in Uganda, we also lead 7 day culture-adventure tours.
Let us put all you've read to the test.