apply for your uganda tourist visa online
(UPDATED to reflect the new online payment requirement)
Effective July 2016, in order to gain entry into Uganda, all visitors are strongly encouraged to obtain entry visas online, prior to arrival.
Below are detailed instructions of how to apply for the Ugandan tourist visa online.
We recommend applying a week to 10 days before traveling to Uganda.
In order to complete the application in one sitting, you'll need:
A copy of the bio data page of your passport. Make sure your passport is valid for at least 6 months beyond your arrival date.
Yellow Fever Vaccination Certificate.
A recent passport sized photo.
Have these ready to upload. There's currently no way to save your changes and come back later.
The Real Uganda offers 2 – 12 week locally-led communty-based volunteer programs.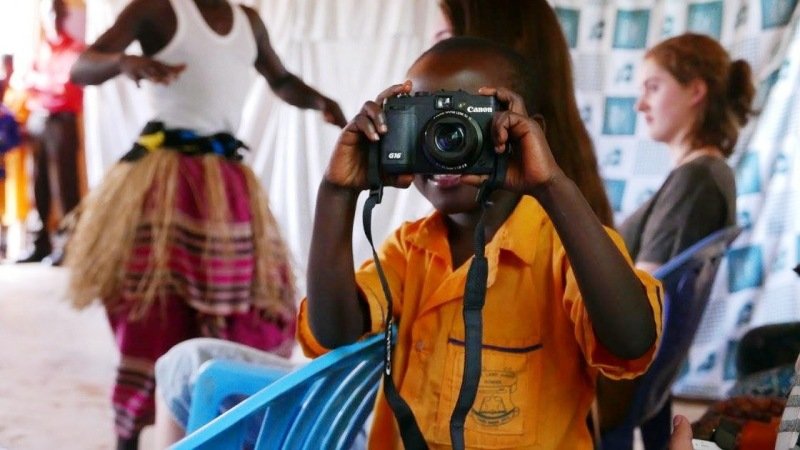 Visit www.visas.immigration.go.ug and click "Start New Application". Do not use any other website – or third party agent – to apply for your visa.
Under visa or permit type, click "visa".
Under category, click "Uganda ordinary/tourist visa.
Under subcategory, click "single entry".
Enter your personal data.
When you get to Other data, your contact person in Uganda will be your tour company or first night's hotel. If you are traveling with The Real Uganda, you'll be given a name and contact information with your welcome package.
Your purpose of visit is Tourism.
Your length of stay is expressed in days. Choose according to how long you wish to stay. The maximum is 90 days.
Complete all the other boxes truthfully.
The Real Uganda brings practical, transformative skills to young women in Uganda.
If all goes well, after submission, you will get an 'Application Received' email with tracking code and an option to submit your payment.
Once you're totally approved, you'll get an 'Application Approved' email with bar-coded Approval Letter attached. Print the letter and payment receipt and keep it with your passport and air ticket.
On arrival at Entebbe International Airport, you'll hand over the Approval Letter/Payment receipt with originals of the documents you uploaded. The customs official will then issue the actual visa in your passport. 
welcome to uganda!
postscript:
If you come from:
1. COMESA countries (Angola, Comoros, Eritrea, Malawi, Madagascar, Mauritius, Seychelles, Swaziland, Zambia, Zimbabwe);
2. EAC countries (Tanzania, Rwanda, Kenya,  Burundi); or
3. Antigua, Barbados, Bahamas, Belize, Cyprus, Fiji, Gambia, Grenada, Ireland, Jamaica, Hong Kong, Lesotho, Malta, Sierra Leone, Singapore, Solomon Islands, St. Vincent-Tonga, The Grenadines, or Vanuatu –
you are NOT subject to tourist visa fees and need not apply for a visa online, prior to arrival in Uganda.
COVID-19 Requirements:
As of May 1, 2021:
1. All incoming travelers must come with a negative PCR test for COVID, with the sample taken within 120 hours of arrival to Uganda.
2. Unvaccinated travelers starting their journeys from US, UK, UAE, Turkey, South Africa, Ethiopia, Kenya, South Sudan and Tanzania are subject to another COVID test on arrival (this requires a wait of 3-6 hours and $65.)
3. In order to leave Uganda, all travelers must provide a negative PCR test for COVID, with the sample taken within 120 hours of departure from Uganda. Budget $80 for this. Should a traveler test positive, they must self-isolate in a Kampala/Entebbe hotel for 7-10 days at their cost. A negative test is required in order to leave the country after the isolation period.