Join Our Village Teaching Program
Volunteers live and work at primary boarding schools that cater exclusively to the education, housing, and feeding of needy, rural children.
Because local education is largely rote learning, we want volunteers to feed these hungry little brains!
Volunteers choose whom and what to teach upon arrival. They teach outside the national curriculum in order to supplement the work of local teachers.
Volunteer activities may include a combination of the following activities:
teaching academics, arts and crafts, music/singing, sports, and public health to primary school aged children;
cooking, cleaning, gardening, and any other daily work needed at a boarding school; and
private tutoring and English lessons after school to kids falling behind in their studies.
Please be aware that kids come to class with only pencils and exercise books. Bring any further tools or materials you wish to use.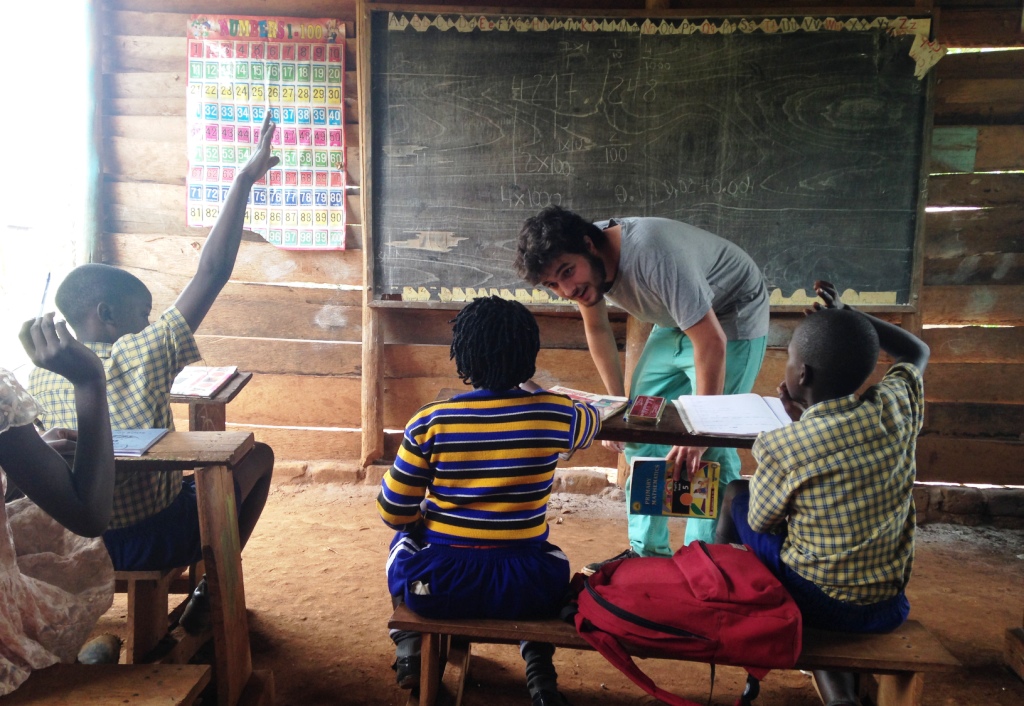 You love spending time with kids;
Our classrooms want your encouragement, creativity, and love.
You've got a million games, songs, and fun ideas up your sleeve;
Additional activities like fetching water and gardening are also happening; and
School life keeps you young!
Volunteers are given a private room and 3 daily meals at a rural boarding school.
Meals consist of local foods, such as matooke (mashed plantain), posho (corn meal), cassava, rice, chapatti, and sweet potatoes. They are generally served with peas, beans, fish, or groundnut sauce.  Bread and tea are the usual breakfast.
Vegetarian, vegan, and gluten- or lactose-free diets are welcome.
There is electricity but no indoor plumbing. Expect pit latrines and cold bucket showers.
School terms vary annually but are likely to be: Feb 1 to April 21, May 23 to August 23, Sept 15 to November 30.
Want to work with special needs kids? You can! Mention it in your application and we will make it happen.
No more than 2 volunteers are placed together in any school placement.
We are ready to match your skill and interest with a locally-led organization seeking help.