tips for purchasing travel insurance for Africa
No one expects an emergency abroad, but it is important to at least think about the "what ifs" regarding your health and safely while volunteering and travelling aboard. For travel to Uganda, or anywhere in Africa, we recommend considering insurance that covers these 4 broad areas:
1. Medical: Tummy bugs and other small out-patient issues can often be taken care of quickly at an array of international clinics around Uganda (and Africa, in general). These are usually not more than $50 to sort out, and can be easily claimed back once you're healthy. However, in case you need to be admitted to an international hospital, out-of-pocket expenses can add up quickly. Having medical travel insurance ensures you get the emergency treatment you need – fast.
2. Evacuation: Should you be involved in a catastrophic event, like a natural disaster or major accident, you may need specialized treatment not available locally. In this case, having evacuation insurance can save you thousands of dollars in emergency air-lift expenses.
3. Gear: If you're travelling light, you may want to give this one a pass. However, lost passports and stolen cameras and laptops can be replaced with this type of travel insurance. Also, airline baggage delays and losses do happen from time to time. If your gear is top quality, don't leave it to an airline to reimburse you fairly.
The Real Uganda offers 2 – 12 week locally-led communty-based volunteer programs.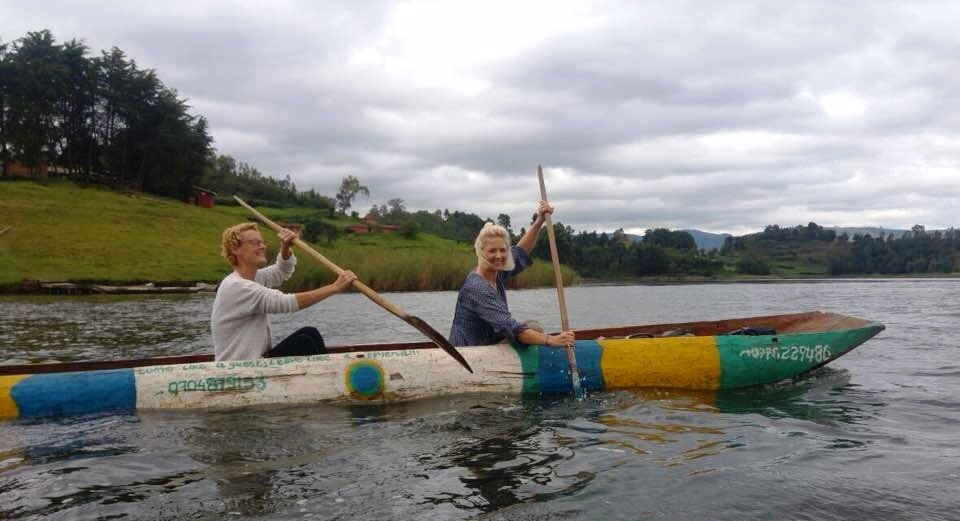 4. Cancellation: Sometimes life gets in the way of your volunteer abroad or travel plans. You may have a family or personal emergency just before leaving home. Your travel buddy may drop out last minute. Cancellation insurance may allow you to claim back funds spent, in the event you can no longer travel. This kind of travel insurance may also cover cancellations including tour provider bankruptcy or airline delays leading to missed events.
RELATED: Check out our comprehensive East African packing guide!
Pro-tip: Before buying travel insurance, check out whether you have existing coverage through your health care insurer and credit card company. You may be eligible for hospital stays in certain countries. You may have access to cancellation insurance if you book your trip with your credit card.
Don't forget to carefully and thoroughly read all the details of any travel insurance plan before you buy, to ensure it is the right policy for you.
consider travel insurance from world nomads
World Nomads assists our volunteers, and many other world travellers, to secure affordable and appropriate travel insurance.
When you purchase travel insurance from any of the links found in this post, we earn a small commission (at no extra cost to you). The Real Uganda uses these funds to provide scholarships to deserving but underprivileged Ugandan school students.
what we love about world nomads
1. They are backed by specialist insurers and global assistance partners;
2. You can EASILY buy online at home or abroad;
3. Buy additional coverage if you plan a new activity, and claim online while travelling;
4. You can get coverage for a range of experiences, including zip-lining and bungee jumping, and child care work, teaching, and farm work;
5. Travel insurance from World Nomads is available to people from 140 countries; and
6. You get to give a little back. Your purchase helps to support community development projects.
7 reasons to buy world nomads travel insurance
Trusted reliable underwriters
World Nomads is backed by specialist travel insurers who provide you with appropriate coverage, 24 hour emergency assistance, and the highest level of support and claims management, when you need it.
Value for money with the cover you need
World Nomads provides cover for what's important for travellers from 140 countries. By focusing on what you need and leaving out what you don't, World Nomads prices are among the most competitive online.
Flexibility when you need it most
Extending your stay in Uganda or East Africa? You can add additional coverage or claim online while you are still away. You can even buy a World Nomads policy if you're already travelling.
After class, a volunteer in Uganda hangs out with some students
Cover for a range of adventure activities
Did you know that you could zip-line and bungee jump in Uganda? World Nomads covers a range of adventure activities, giving you peace of mind to get the most from your travels.
World Nomads keeps you travelling safely
All World Nomads members have access to up-to-date travel safety alerts, as well as travel safety advice and tips online through the World Nomads Travel Safety Hub.
More than just great value travel insurance
All World Nomads members can learn the local lingo through a series of iPod & iPhone Language Guides and can stay in touch with family and friends with an online travel journal.
Commitment to exceptional customer service
We want to make sure you get the most from World Nomads. You can find out more about why travel insurance is important for your trip. If you have any questions about your travel insurance or travel safety in general, please contact World Nomads directly.
RELATED: Booking your flight to Uganda
No matter where you purchase your travel insurance, it is important to have it. It will give you peace of mind while volunteering and just may save you a tonne of cash.
Happy (and safe) travels!