Join Our Community Outreach Program
Volunteers learn to make baskets while discussing household issues with amazing Ugandan women. They plant carrots, cabbages, and tomatoes in community gardens. They dig wells and make bricks. They help primary school students learn fractions. They assist badly over-worked health care professionals.
In other words, our volunteers are busy!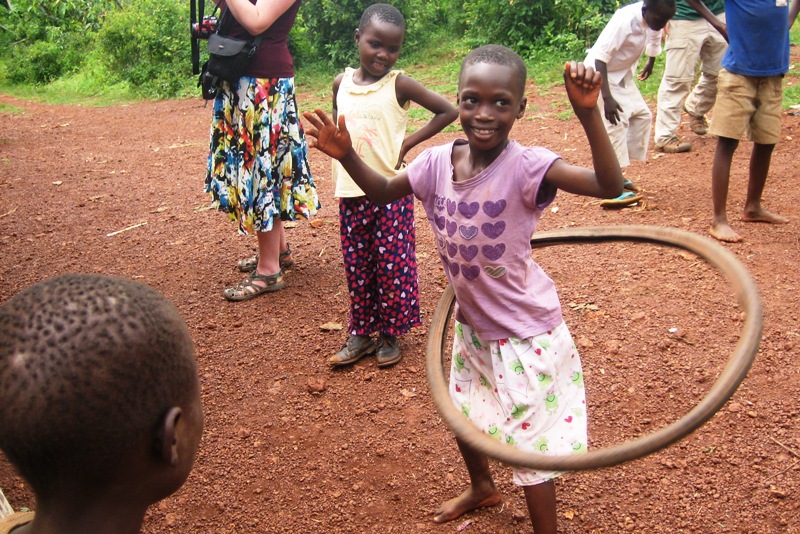 Volunteers in the community outreach program join in on the work of their host organization.
Volunteer activities may include a combination of the following activities:
women empowerment through small business development and handicraft making;
work alongside women in their communal gardens;
youth mentoring through art and sport;
micro-finance administration;
primary school classroom teaching;
assisting in medical clinics; and
light construction, and maintaining wells and other village infrastructure.
A community outreach placement is particularly appropriate for volunteers with great ideas and enthusiasm for grassroots development.
This is a real opportunity for deep cultural understanding.
You'll meet a wide variety of motivated people who are improving their lives, on their terms;
You'll get to express your creativity and move your body;
Everyday is different and filled with new experiences; and
It's our most popular!
Volunteers are given a private room and 3 daily meals at the family home of their host organization's director.
Meals consist of local foods, such as matooke (mashed plantain), posho (corn meal), cassava, rice, chapatti, and sweet potatoes. They are generally served with peas, beans, fish, or groundnut sauce.  Bread and tea are the usual breakfast.
Vegetarian, vegan, and gluten- or lactose-free diets are welcome.
There is electricity but no indoor plumbing. Expect pit latrines and cold bucket showers.
No more than 3 volunteers are placed together in any village placement.
We are ready to match your skill and interest with a locally-led organization seeking help.