If you'd like to support The Real Uganda's work, but don't wish to travel to Uganda, we'd love for you to:
1. Donate directly to our primary school hot lunch program or girls skills training initiative;
2. Use our affiliate links when purchasing certain goods and services online; or
3. Become a monthly donor.  Our partnership with GoAbroad Foundation makes it easy, tax deductible, and adds another layer of accountability to our work. 
This page outlines our current high-impact development work and lists the myriad projects The Real Uganda has funded over the years – all through the generosity of literally thousands of amazing people.
Thanks everyone!
The Real Uganda offers 2 – 12 week locally-led communty-based volunteer programs.
1. All Kids need a hot lunch
Since February 2008, The Real Uganda has provided a hot lunch for 120 students and 9 teachers at Nalusse Success Primary School in Mukono Town.
Getting a hot lunch is very important to these kids as they often come to school without breakfast. The school day lasts from 8am to 4pm.
Before the hot lunch program became free many kids ate only a small dry bun for lunch. They are now served rice or a cornmeal-like cake (posho) with beans. Sometimes, there's even a little cabbage.
As a result, students are energetic and able to learn better. This program is contributing to their personal development and to the development of Uganda in the long run.
The annual budget is about $3,900. This includes all food, cooking oil, salt, charcoal, and a stipend for the cook.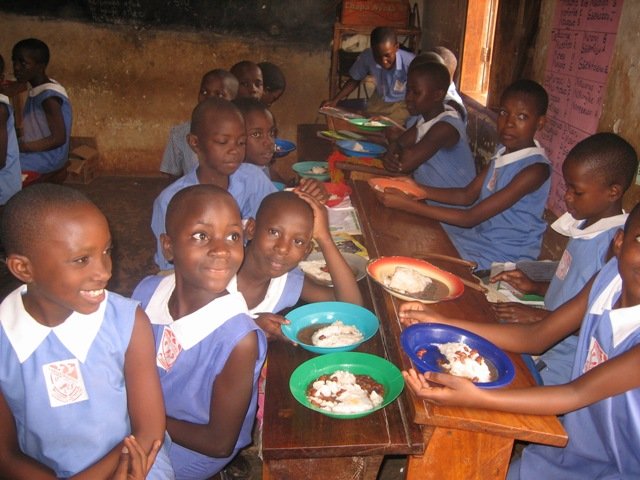 2. Girls Get Skills – URGENT Covid-19 Response
While Uganda has largely avoided sickness from COVID-19, it has not fared well socially and economically due to harsh lockdown restrictions.
Uganda's schools have been closed since March 2020. Sadly, many pre-teen and teen girls have been made home-makers and mothers in the absence of a daily school routine. Their lives have changed too much to think of returning to formal classroom education after almost 2 years away.
The Real Uganda has been working with the Kiteza Rural Women's Group since 2012. They admit their daughters are not likely to return to the classroom once Uganda's schools finally re-open.
The women wish to skill up their daughters and help everyone earn better money in their gardens. They have asked us to help with funding for intensive training in hair dressing, baking, and modern farming techniques.
Without this transformational program, these girls will face a life of subsistence farming, early marriage, and more babies.
We aim to raise up to $6,000 to offer this program in Kiteza immediately, and expand it into other rural communities in 2022.
3. Kids go to school while you shop online
Grace Daycare and Primary School, near Nakifuma, Mukono District, spends considerable time and resources educating rural children. Sadly, once these kids graduate, their families rarely have funds to send them to secondary school.
This perpetuates the cycle of poverty.
In 2014, The Real Uganda started a scholarship fund for graduates of Grace Primary School. To qualify, students must score a first grade on their Primary Leaving Exam. To continue receiving their scholarship, students must maintain passing grades in all secondary school classes.
Our scholars' families contribute shoes and school bag, and remain involved in their child's education.
We further secure 2 year apprenticeships in welding, carpentry, or tailoring for our young graduates.
Currently, The Real Uganda is an affiliate of Amazon.com, World Nomads (travel insurance), and uTalk (a language learning app). Basically, by shopping online for products you already want, using any of our links, you help The Real Uganda send kids to school.
It's costs approximately $350 to offer a one year high school scholarship to a graduate of Grace Primary School. Please contact us if you'd like to fund a scholarship directly.