Culture-Adventure tours
Join a group of like minded travellers for a week of culture and adventure in Uganda
Do you aspire to meaningful world travel?
Do you believe in supporting local solutions to local problems?
Do you want to travel to Africa, but can't find a travel buddy?
The Real Uganda offers one week culture-adventure group tours for compassionate, solo travelers, with limited vacation time!
Get ready to plant a communal garden, make local handicrafts, get schooled in a traditional dance contest, and learn to cook delicious Ugandan food.
Our week begins with visits to 3 locally-led, community-based organizations. You'll volunteer along side motivated Ugandans in a new 'hands-on' project each day.
Gain insights into our culture, learn about the reality of life in Uganda – and support amazing people.
Part 2: Wildlife Adventure
We end the week with a 2 day wild-life safari to spectacular Murchison Falls National Park.
We'll spend a day traveling to the national park as we reflect upon lessons learned from our cultural experience.
Our game drive and boat ride offer stunning views and amazing photo ops of lions, giraffes, elephants, baboons, crocodiles, and hippos – in their natural habitat.
After all the excitement, rest in a fully-serviced cottage, enjoy freshly prepared meals, and share drinks around the campfire.
The Real Uganda also has 2 to 12 week volunteer programs available for travelers with more time.
Scheduled tour Dates and Cost
We are currently planning group tours of Uganda for 2023:
February 19 to 26, 2023
March 19 to 26, 2023
April 23 to 30, 2023
May 21 to 28, 2023
June 18 to 25, 2023
July 23 to 30, 2023
August 6 to 13, 2023
August 20 to 27, 2023
September 17 to 24, 2023
October 22 to 29, 2023
November 19 to 26, 2023
December 10 to 17, 2023
December 24 to 31, 2023
The Real Uganda is a non-profit organization, totally located in Uganda. This means our costs are kept low at $1,595USD per person.
This includes:
Airport pickup and return (Entebbe International Airport)
7 nights accommodation (4 nights private hotel/3 nights shared cottage)
4-wheel drive transportation throughout
Drinking water and 3 meals each day (vegetarians are welcome!)
National game park fees (entrance, game drive, boat ride)
A donation to each organization we visit
Not bad, eh?
Are you a group of 4 or more people interested in seeing Uganda this way? Let us know and we will set up a tour just for you!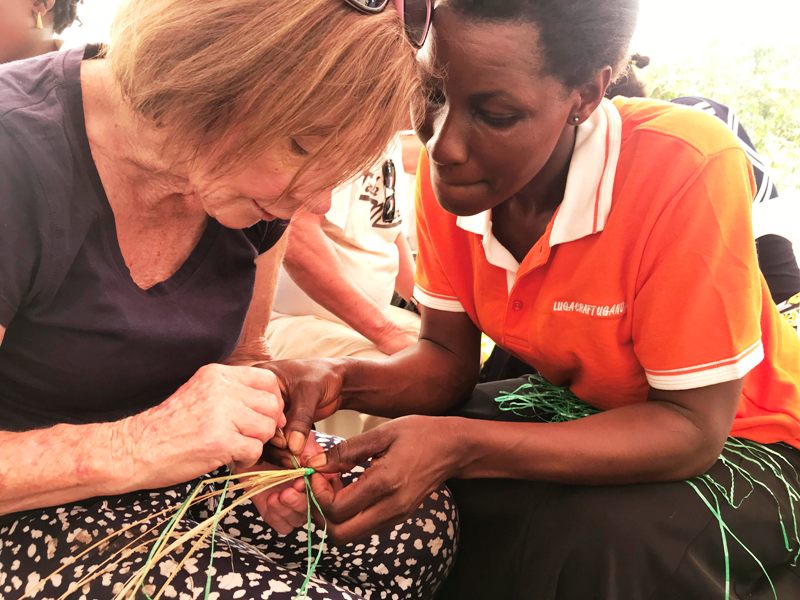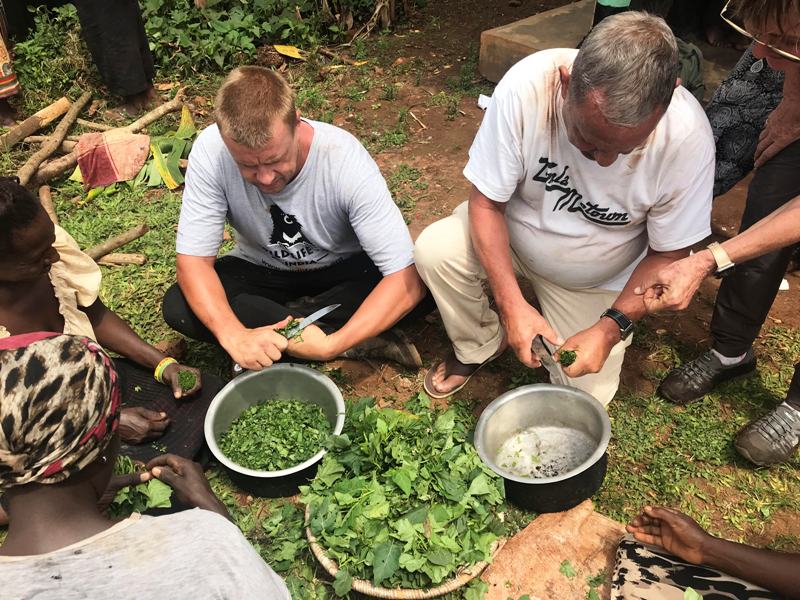 Once registered, we'll contact you within 48 hours with more information and next steps. (You'll also find out how you can save $100!)
Flights, tourist visa, and insurance are not included, but we're happy to help you make those arrangements.
See Uganda in an ethical way, with a group of like-minded people, in just one week.
It can be done!