Let's Get Started…
Hi!
I'm Leslie Weighill, founder of The Real Uganda. I'm originally from Canada and have been living in Uganda since 2004.
An email has been sent to your inbox containing the following information. Please confirm your subscription with us and check your promotions or spam folders for new info over the coming days.
It's an amazing feeling to be compelled to volunteer abroad isn't it? It's also extremely important to do your research.
The Real Uganda is a non-profit, non-governmental organization tasked with supporting local communities as they improve their lives.
We do this through the self-less work of international volunteers.
Are you looking to make a difference and gain hands-on experience in a school, on a farm, in a public health environment, or with a women's empowerment group? The Real Uganda ethically places international volunteers in exactly those settings.
In fact, since 2005, we've placed over 1,000 people from all over the world with Ugandan-led community based organizations.
Brix was here before COVID-19 changed the world. Here's what she said about her experience:
"Volunteering through The Real Uganda, was one of the best decisions I ever made. If you want to make a real impact on true Ugandan communities, to work with inspiring, passionate and dedicated people, to do something you can't do anywhere else, then this is for you."
We're all about ethical cultural exchange and building relationships. While your time and skills are needed, it is your individual personality, work ethic, and stories that Ugandans really want.
You will work alongside motivated Ugandans improving their lives, on their terms.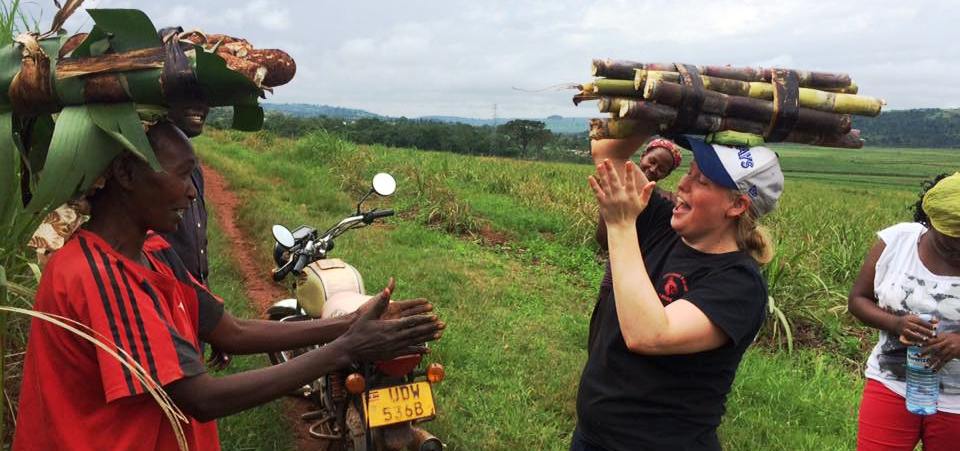 "It's been a dream to volunteer in Africa. The Real Uganda not only made it possible, but ensured I had the most amazing experience. Their support was invaluable, and provided the groundwork for my volunteering to have the greatest impact on both the people I worked with and myself." – Kristen, volunteer, 2015 and 2017.

Come experience a new culture and transform your view of Africa.
I'm looking forward to helping you pursue your passion for volunteering.

Want to know more about me? Check out my LinkedIn profile.
Have questions about our programs and procedures? Email me at [email protected]